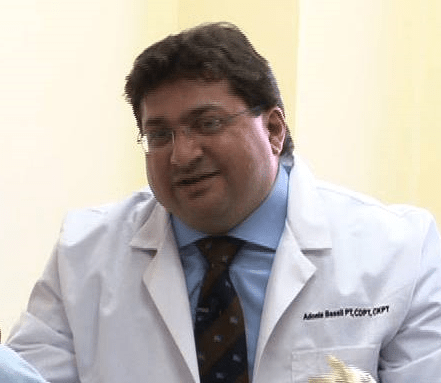 Adonis Bassil: PT, CDPT, CAMT, IMT, TDN, CKPT Physical Therapist, Pain Management Specialist
Whether it's everyday aches and pains, sports-related or auto/work related injuries, Atlantic Rehabilitation has what it takes to get the results you want. Utilizing the most advanced technologies and over 20 years of combined experience, Adonis Bassil PT offers the most comprehensive care plans available. Together their goal is to eliminate pain and suffering and prevent surgery. Whether it is Physical Therapy, Spinal and Joint Manipulation, Dry Needling, Manual Therapy and Myofascial Release, IATSM and Graston, Kinesiotaping, Advanced Exercise Protocols, or Laser Therapy, Atlantic Rehabilitation will custom tailor the best rehabilitative program for you.
Looking for a Physical Therapist who offers clear explanations? We are your partner in maintaining a healthy, pain-free lifestyle. Call our office at 732-517-0700 to schedule an appointment with Atlantic Rehabilitation in Neptune today.