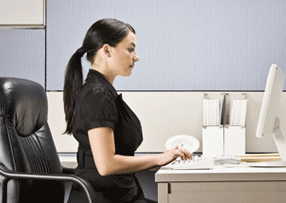 There are too many workplace injuries that could be avoided and prevention is the best option. Here is some safety and prevention tips that you can carry out at your workstation, to make sure you're comfortable and productive at the office.
Keep your ears in line with your shoulders.
Practice small shoulder and chest exercises.
Uncross your legs.
Pull back your shoulder blades.
Try using a lumbar support pillow.
Get up and move every so often.
Do desk exercises.
Read the whole article: CLICK HERE